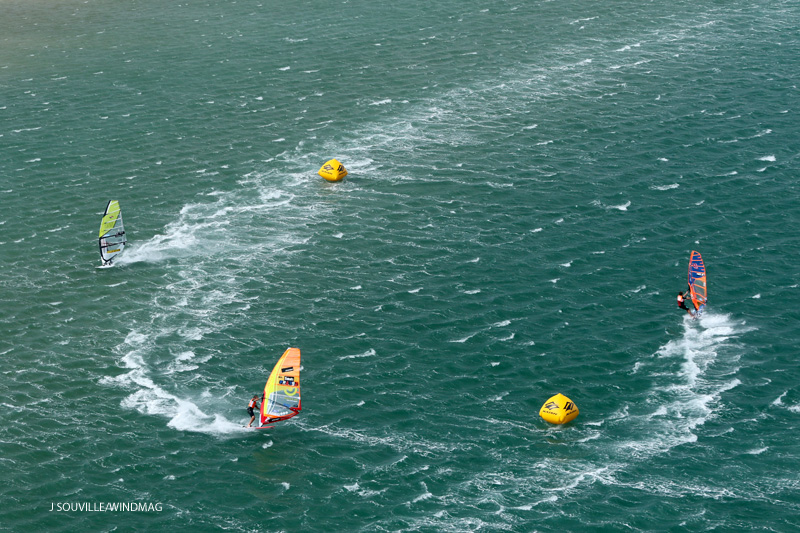 A race where, besides being "fast", you also have to be well trained to make as many legs as possible in 60 minutes !!!
A race course consisting of two buoys where you "turn" in a sort of oval circuit after having had the "Start" from the judges boat.

There are no wind speed constraints in this competition where you can participate with any equipment tipology (sailing and board size).
Free admission for all UISP Vela card holders, FIV holders with medical certification and athletes holding a valid medical certificate attesting the fitness for non-competitive sports practice.
All competitors will take part in a single class; the registration and participation fee is € 5.00 to be directly paid when signing up. Registration can be completed no later than 12.00 am on Saturday 28th May 2017 directly at the organizing committee desk at UISP village at Marina di Cetara or by sending, by 22:00 on May 27, the completed form, to the mail address
This email address is being protected from spambots. You need JavaScript enabled to view it.
Program:
• 10.30 am Participants gather and registrations start
• 12.00 am Registrations stop and announcements regarding the Pre-Race meeting schedule
• 01.00 pm Pre-race meeting
• 02.00 pm Race start: Race field consisting of booms in front of the overflut pier of the Cetara port
• 05.00 pm Arrival order Ranking and following Prize giving