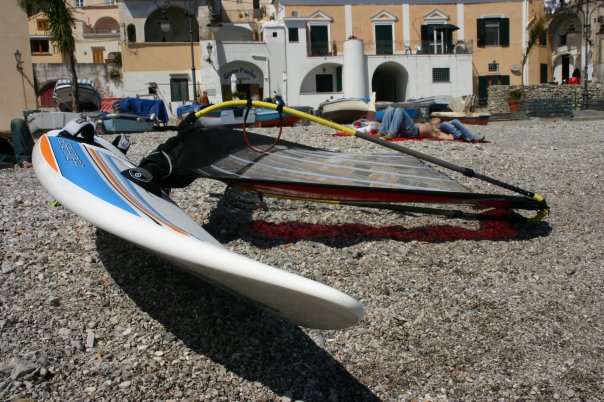 The "Wind's Amici di Guido" association is located in Via L.go Grotta n. 3 in Cetara

Cetara is a pleasant small town of the Amalfi Coast, near Salerno, about 5 km from the Vietri Sul Mare highway exit (A3 Napoli-Salerno) and 40 min. from Capodichino airport (of Naples).
Connected for centuries to the economic and spiritual events of the nearby Benedictine Abbey of Cava de' Tirreni, Cetara is an active fishing harbour: its name comes from "Cetaria" (tuna-fishing nets) or "Cetari" (big fishes sellers) . The whole economy is mostly about marine traditions: the Cetara's fishing fleet is one of the most active in the Mediterranean sea, for bot fishing of tuna and anchovies.
One of the traditional food is the "colatura of anchovies", an amber-coloured juice coming from the anchovies which is used to dress pasta and other foods, made by expert hands according to an ancient and secret procedure.
Last but not least, the procession in honour of St. Peter (Patron of the town, celebrated on June 29th) is a very interesting and amazing event, during which the statue of Saint Peter is brought, accompanied by traditional music, up to the beach, and thousands of people come from the nearby towns to see the famous fireworks on the sea.
How to reach Cetara
- BY CAR: Cetara is 5 km North from Vietri Sul Mare, going from Vietri along "strada statale 163 Amalfitana"
- BY BUS: by public buses "Sita" on the Salerno-Maiori-Amalfi line (timetable: Salerno - Amalfi).
- BY SEA: in Summer it is also accessible by sea, by Travelmar ferries (see timetables and prices on www.travelmar.it)
Important to know: If you want to reach Cetara by car, you are warned that you can almost exclusively park in pay-parkings.

Parking
Port parking (Managed by the municipality)
Rates 2017
From 07.00 am to 02.00 am
March 1st to October 31st : € 3.00 per hour
November 1st to February 28th : € 1.50 per hour
Pastena private parking (Covered parking spaces)
Via Cannillo, 1 – Tel. 089 261339
Motorbikes rate: € 2.00 per hour - € 5.00 for the whole day
Please, note that it's strictly forbidden to park cars and motorbikes along the state road 163.
Furthermore, it's forbidden to ride in Cetara by motorbike.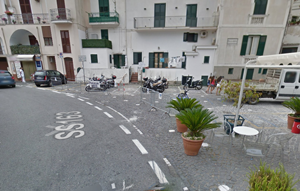 Municipality parking
along the state road 163 during summer season
Rates 2017:
€ 2.00 per hour - € 5.00 For the whole day

Miracles parking along the state road 163 during summer season
Rates 2017:
€ 2.00 per hour - € 5.00 for the whole day (Monday-Friday)
€ 2.00 per hour (Saturday and Sunday)